Last year I was a bit of a bum and poor in my gifting and my giftee was amazingly generous. So I'll make up for that this year. My person is newly married, expecting her first child, a crafter/sewer/knitter, and has an Edwardian home. So! I'm going to have four things in this, two of which are from my far-too-large collection in my own home. So firstly are a few trims and laces from the massive stash that I got from Mary a while back. 2 blue laces, a purple, white, 2 tan, red scalloped on white and blue/yellow scalloped on sheer. I'm also going to give a table runner type object that's embroidered in white. It's currently washing in the sink and I'll press and starch it well too. The next two things I ordered on Etsy. The first is a set of three adorable vintage framed children's prints. My person had mentioned knitting a baby blanket with bunny puff tails, so I looked for bunnies.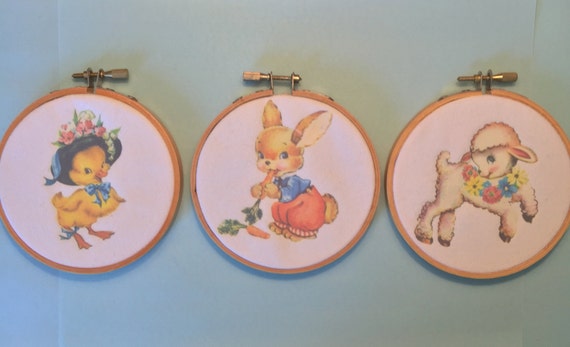 I also got a Marion Harland cookbook from the 1870s. I love my Marion Harland's Complete Cookbook and wanted to share the joy of quirky Victorian/Edwardian cookbooks with their comments about cleaning and how to deal with maids.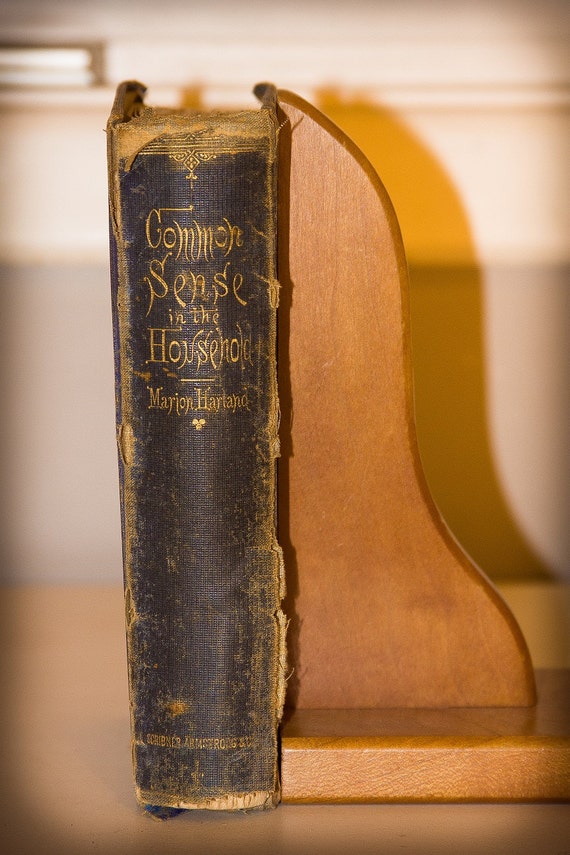 The Etsy description is:
Here is a very interesting and hard to find copy of "Common Sense in the Household: A Manual of Practical Housewifery" by Marion Harland, published in 1874. This antique cookbook is loaded with interested recipes. The spine is nicely decorated with gold lettering. The contents of this book include Blanc-mange, Bread, Brandied Fruits, Butter, Cakes, Candy, Canned Fruits and Vegetables, Catsups, to Clean, Company, Corn Bread, Creams, Custards, Drinks, Eggs, Familiar Talks, Fish, Ripe Fruit for Dessert, Game, Gingerbread, Ices, Ice-cream, Icing, Jellies, Fruit Jellies, Meats, Milk, The Nursery, Pancakes, Pickles, Pies, Preserves, Pork, Poultry, Puddings, Salads, Sauces for Fish and Meat, Servants, The Sick-room, Shell-fish, Soap, Soups, Sundries, Tarts, Vegetables, and Flavored Vinegars! The binding of this book is holding strong with all pages intact. Look at some of the great contents! This book measures approximately 5" x 7 ¾" and has 556 pages. A great book for any collection! This is an original cookbook from 1874, it is over 140 years old!